Welcome to Whimsicality!
"It's the things we play with and the people who help us
play that make a great difference in our lives. "

Fred Rogers
American television personality
1928–2003
Whimsicality encourages creative play through amazing
screen-free toys, games, and puppets

!
Call 1-810-620-6281 for same day service and shipping!


This is your source for quality, educational, screen-free toys for all ages. We have hundreds

of toys to encourage your child's imagination, naturally. We specialize in toys for ages 0-8
years, wooden toys, games, science kits, and carry an extensive variety of hand puppets.
You'll find an excellent selection of toys made in the USA, "green" toys that are
earth friendly, and superior customer service.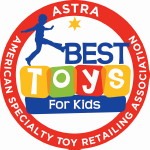 Tell your friends about Whimsicality
! Like us on facebook-Whimsicality Toys!

Just so you know, the site is temporarily unable to accept credit cards for payment,
due to stock status instability. Call us for more information about payment options.