Welcome to Whimsicality!

This is your source for quality, educational toys for all ages. We have hundreds of toys to encourage your child's imagination, naturally. We specialize in toys for ages 0-8 years, wooden toys, classic tin toys, and carry an extensive variety of hand puppets. You'll find an excellent selection of toys made in the USA, "green" toys that are earth friendly, and superior customer service. Thanks for stopping by!
We hope you enjoy your visit, and tell your friends about Whimsicality!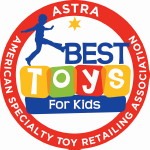 New toys arriving daily. Happy Holidays!